Rent RV & Boat Storage Units in Richmond Hill, GA
We offer a wide variety of storage unit types and sizes to meet any requirements you might need. We take pride in making sure our storage units are clean, secure & most of all-affordable. Feel free to call us anytime for your unit or simply rent your storage unit below!
If you choose the 3 month, 6 month, or 9 month payment plan you will pay a prorated portion for your move in month. On the first of the following month you will pay the full amount for the duration of your plan and will not be month-to-month.
25 x 12
RV or Boat up to 25 feet.
35 x 12
RV or Boat up to 35 feet.
45 x 12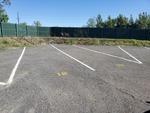 RV or Boat up to 45 feet.
50 x 14
RV or Boat up to 50 feet.
*Prices may reflect a discount from a longer term agreement.